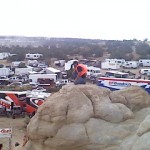 Brown Springs is located North of the second wash crossing when traveling on the main road. Stay RIGHT at the Y. Right after the Y there is 2 LEFT turns both of them go to the area.
 The parking and camping are is located at 36° 48′ 31.38″ N    108° 10′ 48.54″ W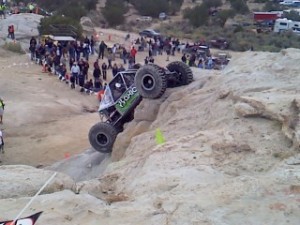 From A.R.C.A to W.E.R.O.C.K we have had many competitions come to use Chokecherry's finest rocks! There have been many legends created here and a lot of them at the newly designated competition grounds (Brown Springs)
At Brown Springs you can camp and recreate right in your back yard. There are plenty of rocks to play and test on. Anything from stock to extreme can play here. From the bowls, to the money pit, all the way to the back side there is a challenge to be had. Enjoy!
[tentblogger-youtube rYorz3V61XY]