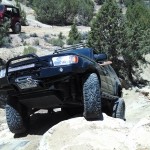 Hi all,
We are always excited to get new people out to the glade run recreation area also known as Chokecherry canyon. The canyon is located in Farmington, New Mexico and sits conveniently close to everything in town and great camping! Forget about carrying your spare leave it at the trailer.  All of the trails have access points around them. Its a chase crews dream out there (miles of oil field road). We have had lots of Rock Crawling championships here. You wouldn't believe the crowd that will come if you let them know! People come from all over to spectate and even more come recreate here. We are always amazed at the different types of rigs that come through the area.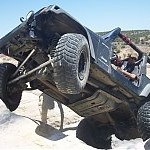 There could be hundreds of galleries but we just don't have the space. When you come here we want to try to have a way for you to get around without being confused or just taking the way around the tree that suits you. The trails are a great way to start.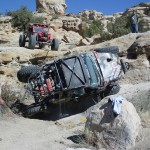 The glade run recreation trails are on both sides of the main road as you enter public lands. They also spill over to the back side over looking the La Plata river.  Most of the trails are more difficult if you take the main obstacles, but Chokecherry caters to all from stock to an unlimited budget. The hard part is keeping the stock to moderate drivers from going to far. You would be amazed at what a good driver can do with a stock rig. You probably wouldn't be surprised at how quickly and how bad things can go with a moderate driver. We do our best to get out to show our visitors the "black and white" so that we can keep them out of a couple of grey areas. The first is making sure that the people understand the terrain and how it reacts. This way they can drive their vehicle after the obstacle/obstacles. The second is making sure they stay in the maintained areas of the Glade. We need to make sure we work on this area to continue to build trail systems and maintenance programs.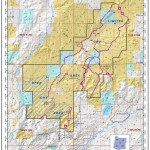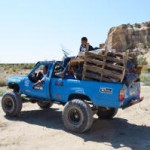 Maintaining the glade is not just a single user or single time event. It takes every user in every user group to make sure that the glade is maintained. Most of the users go out multiple times a year here, some help and some don't. The people who maintain the area are the people who lose the most. There are people that drive for hours to do our annual cleanups. All of the trail systems need to be kept up.